MARAWI CITY, Lanao del Sur PIA) -- A newly-reconstructed Lilod Guimba Bridge in this city is now open to motorists following its inauguration on Wednesday, June 23.
With funds from the National Disaster Risk Reduction and Management – Marawi Recovery, Rehabilitation and Reconstruction Program, the Department of Public Works and Highways (DPWH) led the reconstruction to replace the old and dilapidated bridge.
Located along Barangay Kurmatan-Matampay, this 16-linear meter bridge serves as an alternate passage for motorists from the 1st district of Lanao del Sur moving towards Lanao del Norte province.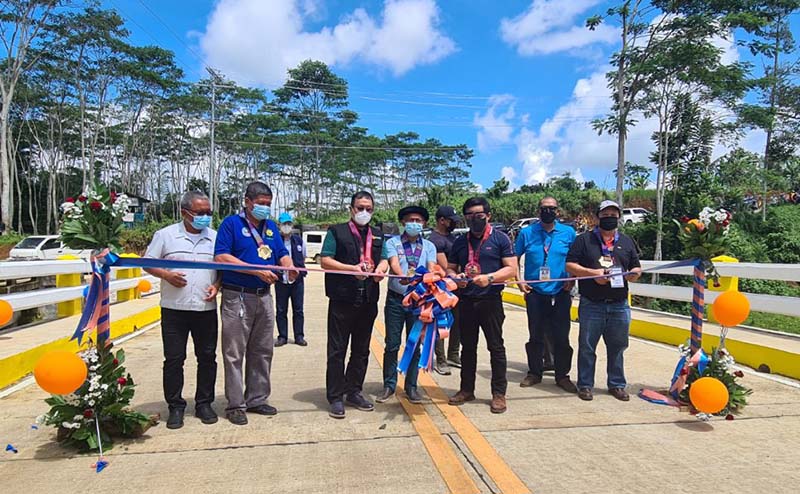 DPWH District Engineer Omar Diron said the bridge will address traffic bottlenecks during peak hours along the main road.
"This is important. This will ensure the progress of Marawi City. Ito ay isa sa pangako ng mahal na Pangulo [This is one of the commitments of the President]," said Task Force Bangon Marawi Chairperson Sec. Eduardo Del Rosario during the inauguration ceremony.
The government is also constructing a 5.2-kilometer, two-lane road at Pantar, Lanao del Norte to Marawi City, Lanao del Sur along with this bridge. (LELA/PIA-10/ICIC/Lanao del Sur)